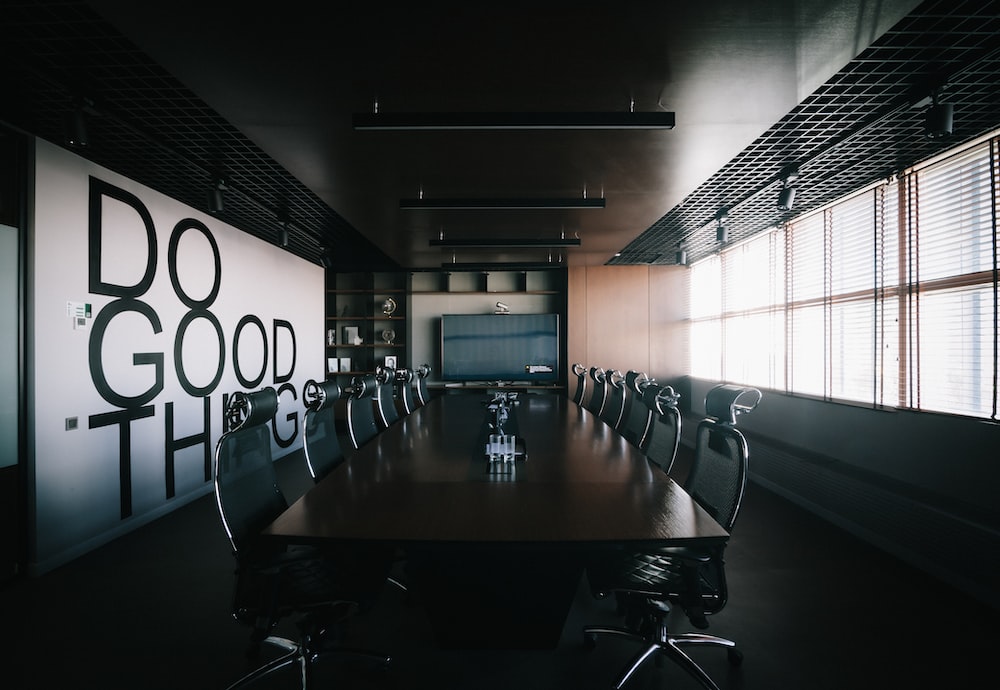 11 Nov

Ultimate Selection of Office Signs Required in Every Conference Room?

Office signs are more important than what you may think of. If you haven't already installed a couple of them in your workspace, it is time to elevate your office with these business signs. Whether it's an existing workplace that needs a revamp or a workplace in the making, office signages add to the voice and image of your brand and will last for years to come. However, it should not be just dismissed as something informative and direction oriented as it provides an experience for employees and workers and is an extension of your brand and what it stands for. The world is now digital; get rid of all stacks of notice papers and whiteboards and head over to Vida Signs for the most immersive signage experience.

At Vida Signs, we help you find exactly what you're looking for, providing an outlet for the voice of your brand. Our process goes beyond just receiving an order and delivering. We believe that our customers need to create something that spurs from their own understanding and ideas. We will take you through the entire process and help you figure out what you need your signage to convey. We believe in an immersive experience rather than just treating this as a typical business.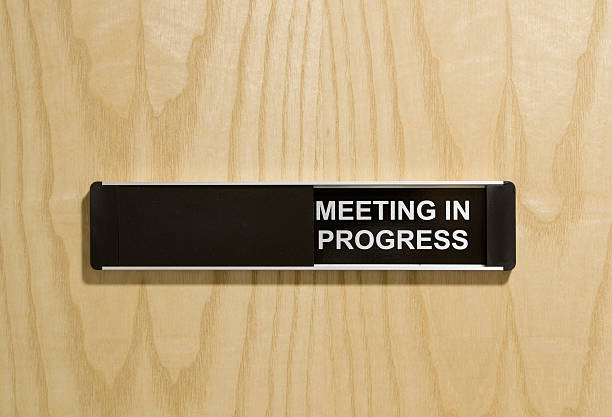 What Exactly Is A Conference Or Meeting Room Signage?
 Conference room signage or meeting room signage simply means every digital or electronic display on the property or the workplace that displays information and helps direct employees and clients. They come in various shapes, sizes and types. They could be simple displays or touchscreen and interactive screens. The function of conference room signage is to direct people towards the concerned area and display availability, office maps, as well as certain event information. You can use it for anything that needs to be conveyed to the staff.
With the help of these signages, the life of employees and business owners becomes easier and more manageable, without having to interact with every person.
Type Of Signs Required For Your Conference Room 
Meeting In Progress Sign
 Have you ever heard excuses or reasons such as people not knowing that the meeting is taking place in this room or having people interrupt you and claim that they had no idea that there was a meeting in progress in that particular room? If yes, then this sign is going to benefit you greatly. This signage will ensure that people are aware of the meeting at hand in this room and inform them about the availability of the said room. If your conference room does not have frosted vinyl on its windows or windows in general, this type of sign is a must.
Name Holders For Doors
 You cannot just have a building or a property with numerous rooms, with no adequate information about what room is for what purpose or who occupies it. This will leave all your employees running around, interrupting the workflow of other people by bombarding them into the wrong rooms and wasting their own time as well. These signs will add clarity to anybody visiting and if you're a big office, it is going to prove themselves quite useful as an office sign. Office signs indoors are usually for visitors but we'd be lying if we said that employees don't get confused at times.
Frosted Glass Logos
 If you have a brand specialist on board or are planning to hire one for the team, they will let you know the importance of frosted glass logos. Frosted glass logos can be the most sacred and important part of your business because nothing will generate new leads as good as brand recognition. Since a conference room is the one place where other people except for the faculty, like visitors, potential clients and people like such will be visiting. This is going to be a part of their first impression of your company and brand. Investing in a frosted glass logo will elevate your office signage game and help your workplace become more efficient.
Window And Wall Decals
 If you have sliding doors or windows, any kind of decals are going to be worth it. Installing window and wall decals is the best way to elevate the style of your office with simple signs. These decals can be frosted, cleared, etched, colored, or just plain and chic.
Custom Wooden Signs
We think all of us can agree that there are certain things that just look better made out of wood and conference room signs are one of them. Wood signs are not digital for sure, but they accentuate the look of your surroundings.
At Vida Signs, we believe in providing our customers with signs that will not only help them with their business affairs but also define the story of their brand and what it stands for. Conference signs are just a part of a much bigger perspective in the world of signages and their importance. We would be honored to cater to your signage needs and take your story ahead. Get in touch today!