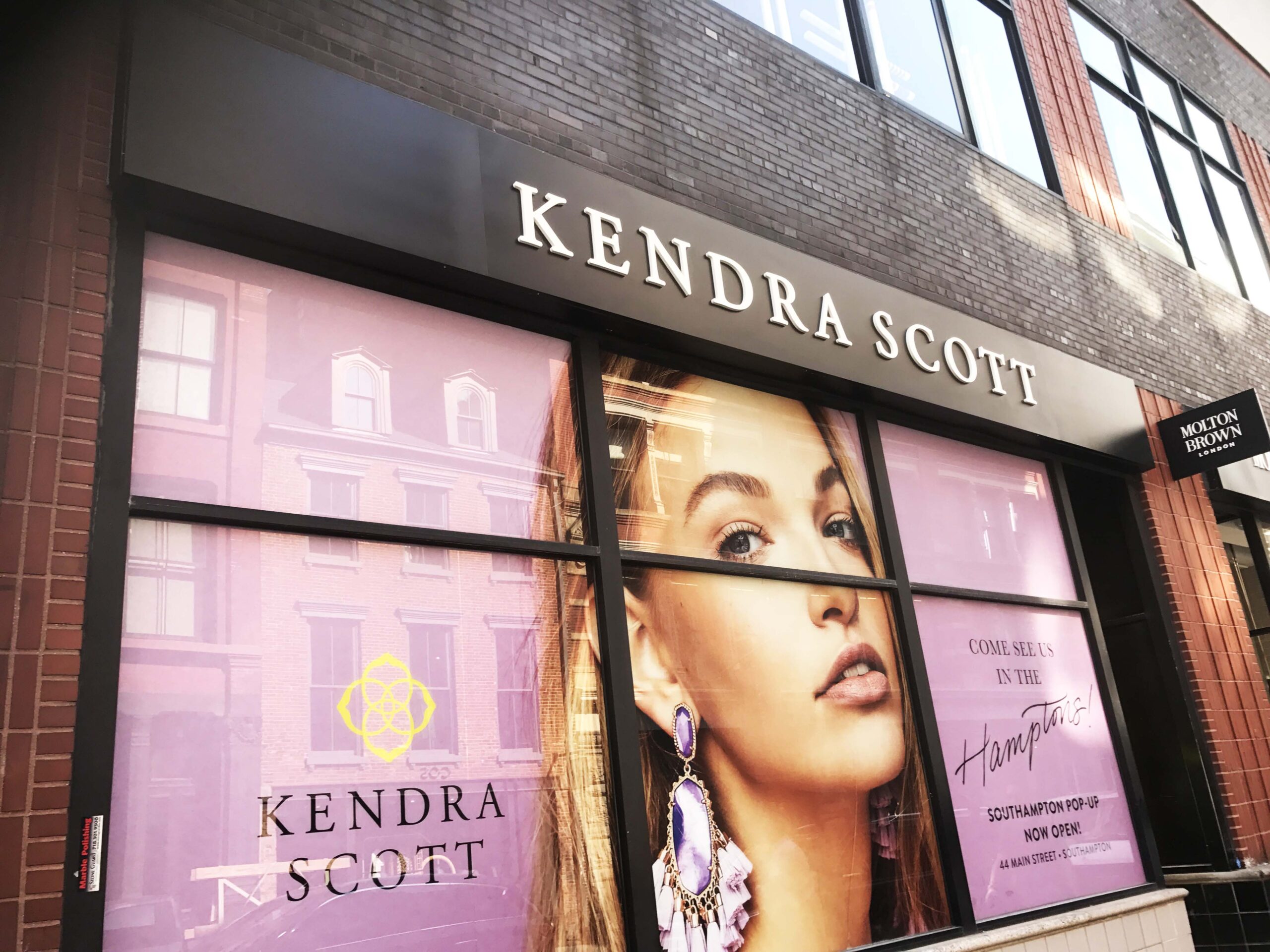 14 Feb

Why Custom Laser Cut Signs Are Your Next Best Investment

As a business owner, your number one priority is to make sure that your business stands out. You have to make sure that your business isn't merely a needle in a haystack.  Not only in terms of providing services and goods, but also in terms of the appearance of the store. A store with a unique look is always more appealing than the rest of the stores it is surrounded by. Put yourself in the customer's shoes, would you be attracted to a plain- jane store or would you be more inclined to step into a store with a vibrant signboard and aesthetically pleasing interior? Of course, the latter one. 

When it comes to making sure that you do something unique and different, you can definitely opt for custom laser cut signs to add something unique to your store. Laser cut signage has been riding the wave of aesthetically pleasing solutions high with remarkable results. You can choose what material works for you and you have a wide range of options to choose from. When you're not happy with those options, you can come up with your own solutions and we, at Vida Signs, can help you design them! 
How do you make a laser cut sign? 
You can make your own laser cut sign in just three simple steps! Look up 'laser cut signs near me' to easily find our website and read up. Get in touch with us at Vida Signs and book an appointment, get together with our fabricator and designer to brief them on your idea and design, and see your vision come to life! If you like something from our options of laser-cut signs, you can simply opt for that. 
These laser-cut signs will never go out of style or end up looking like something outdated. Be rest assured that your store will never fall short of style. The best part about laser-cut signs is that it's a great investment. When you run a business, every investment must have adequate results. Laser-cut signs last for a very long time. If you're opting for metal signages, they can last up to 5-10 years. 
With our latest laser cut technology, we can provide crisp and precise laser cut signs as per your requirements. We can create some unique pieces that include metal logos, acrylic letters, pop-ups, illuminated advertising solutions, digital banners, dimensional PVC letters, and a bunch of other lighting solutions that will not only help you attract potential customers, but also give you a sense of creativity where you can decide how your business should be advertised. You can opt for a whole makeover through which you can decide what signages to opt for and how to execute it in the best way possible. This signage is going to give a new look to your store and by extension to your business. So let the creative juices flow and have fun deciding what suits your cause best! 
What are the uses of laser-cut signs? 
You can choose from a wide range of products or create your own. You can get creative and decide what 'vibe' your business is about. Whether you need shapes, letters, numbers in different sizes and colors. If you're feeling a little fancy, you can opt for illuminated laser cut signs that will just be a new ballgame. Illuminated laser-cut signages have proved to be very eye-catching and can definitely attract more customers. 
Not these signs are not only useful for your logo boards or something to put outside your store but they can also be used to create good interiors inside your shop or workplace. You know your customers the best. Try to think about what your customers can relate to or what they would like as your store's style. If your store is stylish enough, it will not only help you with your existing customers but also help you gain a few customers. When you go out into the marketplace, there must have been times when you've visited a shop just because it's pleasing to look at and that's exactly our goal. 
Let's discuss some uses of laser-cut signs that will help you make an informed choice and come up with your original ideas: 
Laser-cut signs are just great to look at. When you have the option to choose your material, there is so much you can do with your space and ideas. The marketplace is already saturated. While dealing with this you have to also make sure that you stand apart. When you design your shop with attention to detail, the effort translates into what sets your store apart. You can create designs to set a tone for your business. Having a quality-cut, good-looking signage embellished at the entrance of your shop will distinguish your business from the rest.

If you were to think from a customer's perspective, you would not be very interested in visiting a shop that has a dusty, old, and worn-off sign for their shop. You would definitely look for a better place because in your mind you'd be thinking, 'Oh, they can barely keep their outlet together, who knows if their products will be reliable?'. On the other hand, you see a well-lit shop with beautiful signage that just makes you curious about that shop. You want to make your way there. At this point, you aren't even looking around to explore more, you just want to visit this shop first. 
We make our laser signs in stainless steel, wood, acrylic, and PVC. You get to choose what look will suit your idea best. Our designer can also help decide this with you since they would know how the piece would actually come out. You can give more of a rustic look with wood, stainless steel signages are classic and they last for years that feel like forever. Acrylic signs could be paired with different lighting solutions which would make them 24×7 signages, perfect for brand awareness during off-hours.

You can spruce up your laser cut signages by adding LED lights to them. It not only gives a sleek, professional look but makes it easier to spot. Someone from far away could also spot your signage and it works really well for brand awareness and you could keep these luminated signages on 24×7. Metal signages are the ones on which our lighting solutions work best. Metal, on its own, provides a stylish and sleek look and once that is paired with LED lights, it's hard to take your eyes off of them!

We can provide all letters and numbers with or without a backlight. You can opt for the ones with a backlight for better visibility when it's dark. You can use these luminated pieces to even decorate the inside of your store. There are many more ways to make your store attractive with respect to signs. You can put up luminated signs at the entrance, around the store, near the restrooms, etc. 
How do you make a wooden laser sign? 
Wooden laser cut signs can be a great idea to give a very rustic and natural look to your store. If your business is anything related to nature, wooden laser signs could be an absolute hit. For example, if your business is for plant care, organic skincare, apothecary products, etc, this idea is perfect for the style of your business. Wooden laser signs look lush and attractive. It gives a sense of simplicity but with a touch of style. Pairing these signs with LED lights will complement the sign. 
Investing in laser signs has always proved to be fruitful. They last for years to come and need little to no maintenance. They're cost-effective so it does not take a toll on your pocket. It rather gives you an opportunity to make something great and change your brand's style and give it a makeover. What's best is that these signs do not take long to be manufactured. Installing them is no big deal and you don't need to make any changes to the layout of your store! 
Love the concept of laser-cut signage? Get in touch with us and let's create something magical together!