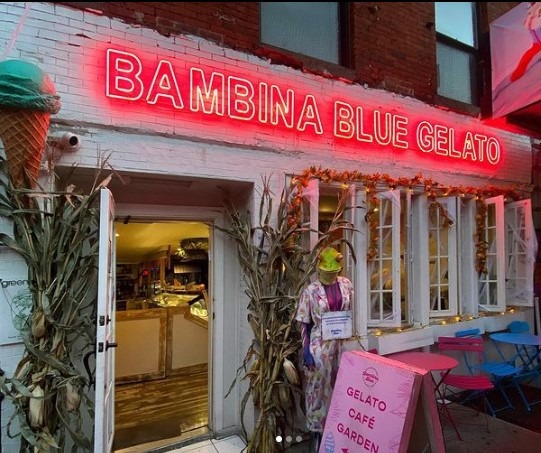 11 May

Top 10 Neon Restaurant Signs Trends In 2023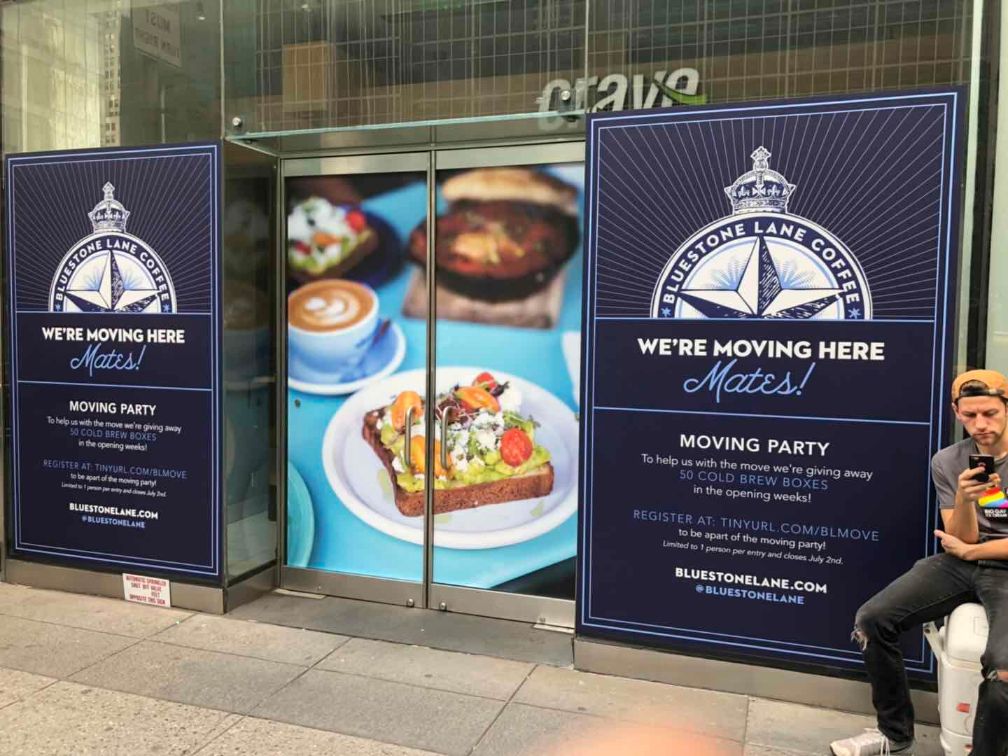 When dining outside, customers become highly particular about the dining ambiance, hygiene, and overall vibes of the restaurant they choose to celebrate events or spend quality time with their loved ones. Nobody likes sitting in poorly decorated and unattractive restaurants that don't match up to their expectations.
Neon restaurant signs are an excellent way to level up the feel of your restaurant and create a warm and welcoming space for food lovers. The right decor and style can add luxury and a relaxing feel to your restaurant, where customers can sit peacefully for hours to celebrate or enjoy being outdoors with their friends and family members or simply with their favorite books.
To assist you in determining the best available neon restaurant signs for your business facilities, we have created a list of top trendy custom neon NY sign ideas to choose from. So, without further ado, let's explore the best and trendiest restaurant neon signs to light up the feel and overall experience of your business dining spaces.
Urban jungle
There is no denying that greenery and foliage can alter your restaurant's aura and influence the perception of your potential customers. Adding plants and greenery decor can attract customers who love spending time around nature. If your restaurant uses organic products for different cuisines, the urban jungle is the best design option for your restaurant. You can easily style neon signs for restaurants using the jungle theme to keep things fresh and minimum. 
Bold Typography
Bold typography is the best way to experiment with various fonts, layouts, and patterns to create impressive and impact visually striking restaurant neon sign designs for your eatery stores. Bold typography can help communicate with your clients and persuade them to choose your restaurant over your competitors. It can help you inform your customers about your restaurant's specialty, services, and other vital details that would persuade them to enter your restaurant.
Incorporating local art
It is vital to understand that art has no rule. Incorporating local arts into your restaurants can boost the cultural aspects and attract customers to enter your restaurant. This will also help promote local businesses in your locality. To make things more interesting, allow your customers to share their talents by providing the necessary equipment, such as painting tools, and make a special spot for them to showcase the same. Use lighted restaurant signs to decorate the spaces made specifically for local arts.
Customized icons
Every restaurant has its unique identity, and customizing your decor designs based on your restaurant's theme can help connect more with your potential customers. Customers are more attracted to a restaurant with distinct, welcoming, and appealing ambiance than poorly maintained and unappealing restaurant exteriors. At Vida Signs, we sell premium quality custom neon light signs designed specifically for your business facilities at affordable rates. Browse our website to learn more about our services and ways you place orders for neon signs NY.
Vibrant color combinations
Business decors are always incomplete without vibrant combinations of colors. Colors can help bring life and charm to your business decor and resonate positive vibes. Hence, experimenting with colors can upscale the restaurant's vibe and make your potential customers feel welcome. One of the best parts of using food or restaurant neon signs is that you can explore endless color possibilities and fabricate any color combinations based on your business needs and requirements.
Wordplay wonders
Customers feel instantly connected to clever puns, catchy phrases, and engaging slogans. Use neon light signs for restaurants to unleash the creative side and attract customers' attention even from afar. Ensure to wisely choose the size and type of font while creating your wordplay neon restaurant signs so you don't face visibility issues. From LED neon signs to light box signs, we have an extensive range of signage collections to help you discover the right and most suitable option for your eatery stores.
Artistic touch
For long-term success, it is imperative to maintain the unique and artistic side of your restaurant. Besides maintaining the quality of their food, restaurant owners should also focus on their eatery stores' comfort and overall appearance of their eatery stores. Consider sharing your chef's profile, cultural aspects of the state, the specialty of your restaurant, and more, using neon light signs for restaurants in the most artistic way. Remember, restaurants with neon signs always stand out from the competition.
Geometric delights
Not many people know the impact that geometric figures can have on lighted restaurant signs. An aesthetically pleasing combination of geometric shapes can help attract more customers' attention and create a lasting impression on your potential customers. Geometric neon restaurant signs are more suitable for small restaurants that don't have enough space for decoration or cannot afford costly decor items. You can use geometric designs as your cafe neon light signs or dinner neon signs to make the place more appealing and attractive for customers.
Minimalistic neon designs
If you are not a fan of huge or vibrant design signs, opt for minimalistic decor options. Restaurant exteriors are the first thing your potential customer will notice before entering the eatery stores. To avoid excessive decoration, consider installing neon light signs for restaurants right at the entrance of your restaurant. Make your exterior as visually appealing as possible so that you don't have to worry about adding many decorative elements to the interiors of your restaurants.
Rustic patterns
Nothing can beat rustic decor designs with a modern touch when transforming your restaurant. Neon-lighted restaurant signs are the perfect elements to give your rustic theme restaurant a modern and unique appearance. Hanging neon restaurant signs and geometric designs are some of the best options for your rustic restaurant decor.
Restaurants with neon signs enjoy more customer traffic and can create a distinct brand image in the market. At Vida Signs, we help brands fabricate alluring and visually appealing business signs that only help upgrade the overall decor of their business facilities but cost-effectively help manage their offline marketing tactics. Reach out to us to explore unique and elegant neon restaurant signs for your eatery stores.