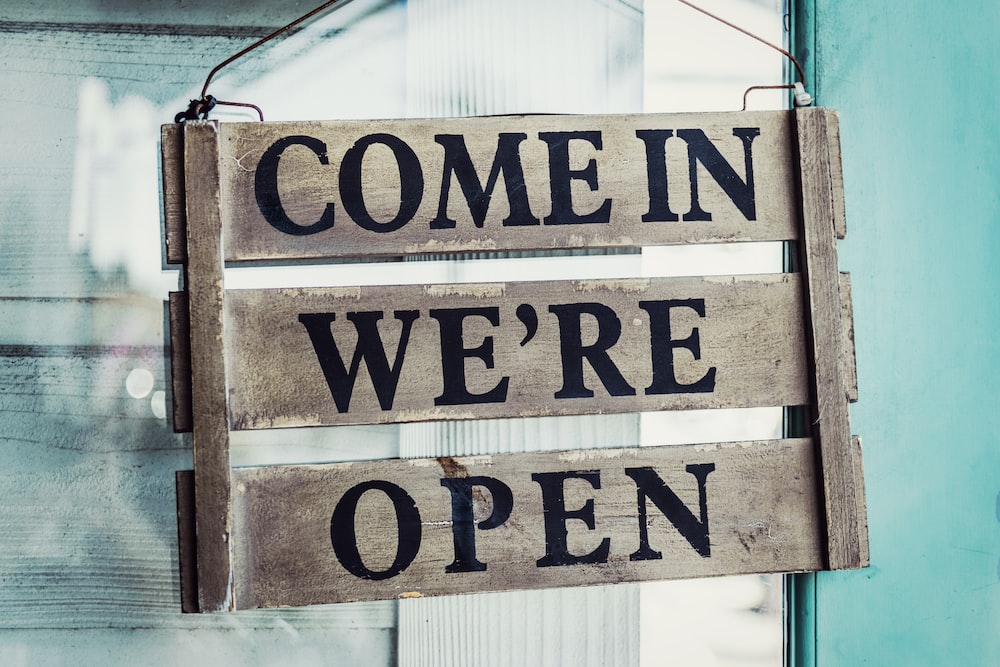 16 May

Business Sign Guide: Why Office Sign Suite Is Important For Your Business?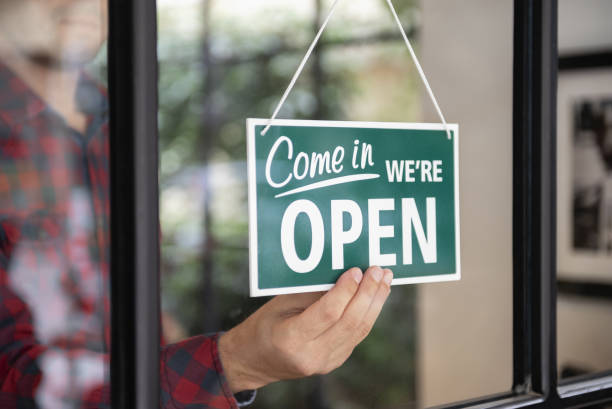 The business brand represents what you are and what your organization does. Investing in advertising signs for small businesses helps build an overall optimistic customer experience and leaves an everlasting impression.
Aesthetically pleasing and radiant business stores easily attract more customers' attention and persuades them to enter business facilities to invest in different products and services. Poorly maintained, unhygienic, and dull office places are least likely to attract customers' attention and have a good business reputation in the marketplaces. 
Office suite signs are the most critical parts of your advertising tactics. Unlike traditional business signs, signage in the office helps inform your potential clients what's within your business facilities.
This blog contains detailed information aboutcompany signs for offices to help you redesign and furnish your business places like never before. Let us begin this blog by understanding:
 What is an office suite sign?  
Office door signage designs or office suite signs are door plaques or name signs for offices that mention your office suite number signs, owner name, brand name, and other details of your business employees. An office suite sign provides visitors with all the information they need about your business facilities.
To improve the overall experience of your potential customers, ensure to be clear with your instructions, use visible fonts, and install the signage right at the entrance of your office doors. Door signs for offices are smaller than the traditional outdoor signs and are placed either on the door or beside the entrance of different doors of employee cabins. The primary purpose of office door signs is to provide the details of employees, staff, and other accessible rooms in your office.
How to choose the right office suite design sign for your business? 
Choosing the right company signs for your office might be more challenging than it seems. You need to consider several factors when selecting office signage ideas for your business stores or facilities. Here are some vital factors to consider for selecting the most suitable and appropriate office NY signs.
Know your requirements
 Begin by understanding your requirements and needs for office spaces. If you want to increase the aesthetics of your office spaces, consider opting for lighted signs or light box signs for your business. It helps add illuminating effects to your office spaces and uplift the overall appearance. Get in touch with us today to discover the best lighting signs for your office.
Check for visibility
 When investing in business signs, you should install visible and legible signs to your potential customers. Lighted signs for business are an excellent way to increase visibility and attract users' attention to your office places. Digital signage is the best solution for small businesses looking to increase their business's visibility and sales revenue.
Know the material
Good and durable signage materials last longer than average and poor signage materials. Aluminum and steel signs for business offer protection from rust and corrosion. If you are looking for office signs for walls, opt for signage material that can withstand shock, moisture, and other elements.
Match your office theme
To get the most out of your signs for business, ensure to match the theme of your office decor. Having a theme for your business decor can help leave an everlasting impression on your customers and upgrade your marketing tactics.
Conduct research
Before investing in any sign company, conduct background checks on the service provider to learn more about their services. At Vida Signs, we consist of a team of signage professionals trained to fabricate exclusive and finest designs for business signage. Get in touch with us to customize your lighted signs for your business stores.
Know your service provider
Beware of fake and misleading service providers that attract customers' attention by selling their services at unrealistic prices. Read online reviews, ask for their testimonials, and, if needed, connect with previous customers to learn more about their services.
Rules and regulations
Knowing the rules and regulations for installing business signs in your area is vital. However, there are no specific rules for installing business signage inside your facilities. For outdoor business signage, most states have specific rules and regulations based on several economic and environmental factors.
Plan your budget
Lastly, determine the budget you would like to spend on business signs to balance your finances and avoid unwanted financial crises. As a small business owner, you would want to save money and find the best cost-effective alternative to your costly expenses. Plan your budget per the goals and fixed expenses you bear every month.
 How to use office suite signage? 
Office suite signage is a versatile signage option that can be used in several ways. Here are the creative ways you can use office signs for your business:
 Directional signs: Customers are not aware of your office directions. Installing directional signs can help them find their way around without getting lost or confused inside your offer premises.
Identification signage: Identification signs are the most popular type of business sign in corporate facilities. It is used to make customers or clients aware of the designation a staff member or employee holds in your office.
Decorative signage: You can use decorative signs to enhance the overall aesthetic appeal of your office places. The best part of decorative signs is using different colors, fonts, and designs to make your office signage more attractive and appealing.
At Vida Signs, we offer fully customizable signage services at affordable and relatively cheaper rates. We ensure to fabricate the best signage designs for your business marketing or other purposes to offer exceptional customer experience. Browse our website to explore distinct and eye-catching office design options for your business.