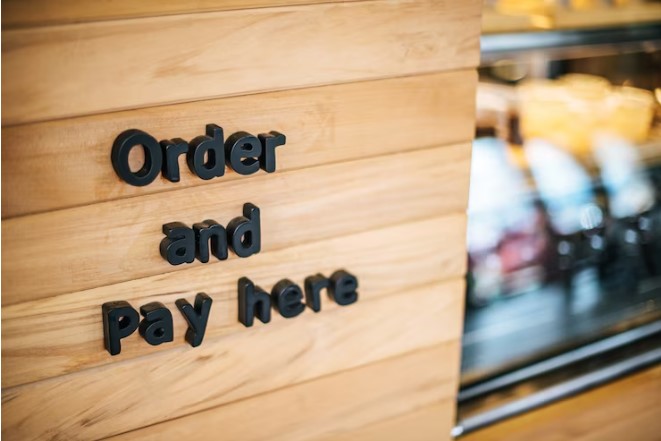 04 Jun

10 Grocery Store Signage Trends/Ideas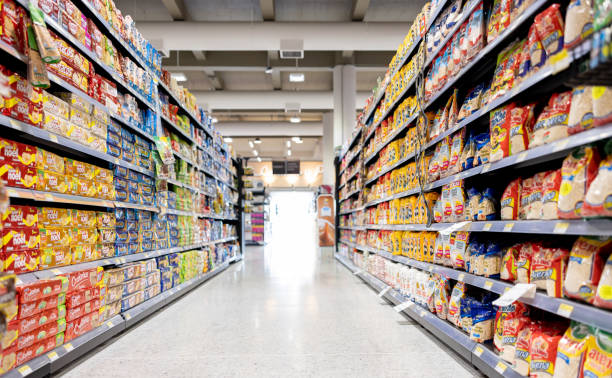 Gone are the days of static signs and paper tags that failed to grab the attention of the customers in a grocery store. It's now time to turn your attention toward the grocery store digital signage which has revolutionized the way grocery stores communicate with their customers. Thus, with the help of grocery digital signage, you can create an environment that engages, educates, and entices your customers.
So to make the most out of grocery store signage, let's explore ten trendy ideas that can help you make your grocery store more interactive and customer-friendly.
Dynamic digital menus
Keeping up with changing menus and promotions can be daunting. However, opting for digital menus can make this challenging task easier. Creating an eye-catching display that showcases your daily specials, new arrivals, and enticing recipes will thus be possible with the help of a digital menu. So, with the help of a digital menu, you can not only grab the attention of the customers but also enhance their shopping experience. So transform your menu game today by opting for digital meus for your grocery store.
Interactive product finder
Finding a particular product or a new item can be a complex task in a big grocery store. But worry not; you can use an interactive product finder to locate items quickly and effortlessly. The product finder can also be set according to the user's preferences. For example, the user can set their dietary restrictions, preferred brands, or desired product categories to get personalized recommendations which will help them transform their shopping experience into a customized experience. A product finder also consists of a store map which can help the customer to pinpoint the exact location of the item they are looking for. So with the help of digital signage for grocery stores, say goodbye to wandering through aisles and struggling to find a particular item.
Smart shelf labels
Staying ahead of price changes and ensuring the correct product information can be time-consuming. Also, these tasks are prone to errors. However, you can make this task easier by investing in a smart shelf label that will help you display the correct product pricing and information, which can also be updated with just a few clicks.
Targeting advertising
Using relevant and captivating advertising can help you get in more customer attention and drive more sales. Thus, with the power of targeted advertising, you can leverage demographic data and shopping patterns to deliver personalized promotions, new product launches, and cross-selling opportunities through dynamic digital signage and NY Signs.
Health and nutrition information
You can leverage the technology used in digital signage to empower your customer to make informed choices and promote a healthier lifestyle. Digital signage offers a dynamic platform to display vital health information. Thus, understanding important nutritional information, such as calories, macronutrients, and vitamins, enables the customers to know the nutritional value of the products they purchase. Thus, these digital signages can not only grab the attention of the customers but also help them to make conscious decisions about their dietary intake.
Queue management
One of the key aspects of a positive shopping experience is the smooth and efficient checkout process, as long queues and wait times can often lead to customer dissatisfaction. However, with the help of digital signage and office signage, grocery stores can revolutionize the queue management process. This can be done by displaying real-time wait times, promotions, or entertaining content, which will help the store to keep the customers engaged.
Social media integration
Social media can play an important role in grabbing customers' attention as it can be used to display interactive displays such as live feeds. In addition to this, you can also opt for user-generated content, customer reviews, or social media contests to encourage customer engagement and generate brand advocacy. By displaying user-generated content from social media in real time, you can celebrate the voices of the customers and create a sense of community. This will not just help you enhance the store's credibility but also encourage other customers to engage and share their experiences.
Custom neon lights signage
You can also incorporate the nostalgic charm of Neon Signs in NY with modern grocery store aesthetics when opting for digital signage in grocery stores. These lights and light box signs will help you add a personalized touch to your grocery store, which will help you create a unique ambiance and attract more customers with its vibrant colors and retro aspects.
Innovative outdoor signage
You should extend the supermarket digital signage beyond the walls of your grocery store. You can do this by utilizing eye-catching lightbox signs and engaging outdoor displays to grab the attention of passersby. You can also create a visually appealing storefront that displays your brand identity and encourages potential customers to enter your store.
Digital signage supplier partnership
When opting for digital supermarket signage for your grocery store, it is essential to opt for a reliable and experienced supplier. Partnering with reliable and experienced suppliers will also help you display high-quality content and have seamless installation services and ongoing support. They will also provide customized solutions to display your grocery store's brand and identity.
Going through these points will help you understand how you can transform your grocery store that interacts with its customers. Thus, by incorporating these 10 tips, you can enhance the customer experience, drive sales, and create a memorable shopping journey.
However, as mentioned earlier, you must opt for a reliable and experienced service provider for supermarket digital signage. And when it comes to reliability and experience, Vida Signs is the ultimate stop. So take your first step towards transforming your grocery store by calling us today!