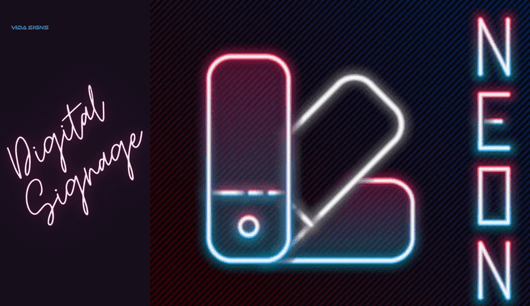 19 Dec

What Is Digital Signage And Why Are They Important?

With the rising popularity of digital technology, business owners cannot solely rely on traditional marketing tactics to create awareness and drive customers to their businesses. If you want to learn more about digital signage advertising tactics or don't know what to expect from digital signage boards, we are here to help.

 

It can be expensive and time-consuming to get your sign boards customized for different festive seasons and sale offers all around the year. However, with digital signage boards, you can upgrade your marketing tactics and stand out from the competition. A digital signage board is a one-time investment that can help increase your revenue and create digitally advanced business environments for your business activities.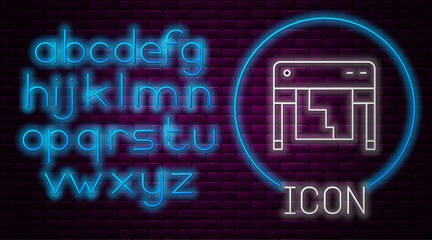 Whether you manage a small business or large organization, digital signs in NYC can be the ultimate game changer for your business marketing efforts and growth. Let's understand:
What is meant by digital signage?
Digital signage is electronic signage that displays digital graphics, motion pictures, videos, quotes, and more on the digital system. Compared to traditional signage boards, digital signage boards offer defined and aesthetically pleasing visuals outside your business premises. Additionally, digital signage boards are more durable and resistant to extreme weather conditions.
To be specific, you can add innovative and unique marketing ideas without physically changing your signage boards or spend extra money for the same. At Vida Signs, our experts pay utmost attention and care while designing custom signs in NYC. To get your digital printing in NYC, contact us at (212)-389-9792.  
What are the types of digital signage?
Digital signage boards can be used for various purposes. Based on your business needs and requirements, you can select the type of  digital signage that offers the best features and facilities at affordable prices. Here are some incredible digital signage ideas to choose from.
Video walls
Video wall digital signage is installed on the wall of your business premises. The signage occupies the entire wall of your business organization to display large-size advertising videos, graphics, picture motions, and other advertising tactics. This method is similar to billboard advertising methods.
Menu boards
Menu boards are more effective marketing tactics for hotels, restaurants, and other related businesses. With the help of digital menu boards, you can digitally display the menu of your shop or restaurant. This way, you don't have to worry about spending extra money or changing your physical menu boards every time you add or delete an item from your menu boards.
Interactive sign boards
Interactive sign boards are used to inform or guide users/customers about business activities and other services. Through digital boards, users can easily get information about business events, tourist places, and other relevant details at the tip of their fingers.
Others
Orientation and navigation sign boards, map sign boards, virtual concierge, and more are some of the popular digital signage ideas that you can consider for your signage advertising purposes.
Which digital signage is best?
The best sign boards to choose mainly depends on your business requirements and other preferences. Here are some popular ways o use digital signage boards. 
Promotion
Digital signage boards are the best way to promote your new business products, services, or ongoing offers. With digital signage, you can promote your business and customize your marketing tactics the way you want.
Service offerings
Traditional signage boards alone will not attract maximum customer attention and help you stand out from the competition. Digital signage can help create illuminating and aesthetically pleasing visuals outside your business organization. During night hours, digital signage is the best way to add light and illuminating effects outside your business organization.
Inspirational quotes
Besides outdoor advertising, digital signage boards can also be used inside your business facilities. If you manage a healthcare organization or business that has a direct contribution to human well-being, digital sign boards can help you display meaningful quotes or messages to your customers.
Customer reviews
It is always a good idea to display customer reviews or testimonials in your workplaces. Customers rely heavily on online reviews to know more about business organizations before investing in a particular business. Adding your customer reviews will help develop trust in your potential customers and leave a positive impression.
Maps
Many hotels and other related businesses have started investing in digital signage to create digital map systems for their customers. This way, users can easily locate event spots and other locations using digital maps.
Directories
Directories can make things easier for users visiting new places. It is one of the best ways to attract customers to your business organization and increase sales revenue. Based on the latest updates, you can easily add or delete a particular entry.
How much does digital signage cost?
Several factors are considered when calculating the cost of a digital signage board. It can be challenging to state the exact cost or calculate estimates without knowing the factors involved in the cost structure. The following are factors that can easily affect digital signage costs
Size of the signage– The greater the dimension of the digital signage, the higher will be the cost. Signage companies charge high prices to create big-size digital signage boards for businesses.
Customization- Complex customization requires time and effort. If you are looking for cheap and affordable digital signage boards, avoid complex customization.
Features– Digital signage can have different features depending on the design and template of your digital signage board. Keep simple and easy-to-understand features on your digital signage.
Installation services- The installation process often requires a lot of time and effort. If you plan to install more than one digital signage outside your business premises, you will be charged differently for each installation.
Hopefully, this blog helped you learn important facts about digital signage boards and ways to get the most out of your purchase. To customize a digital sign for your business, call us at (212)-389-9792 today.