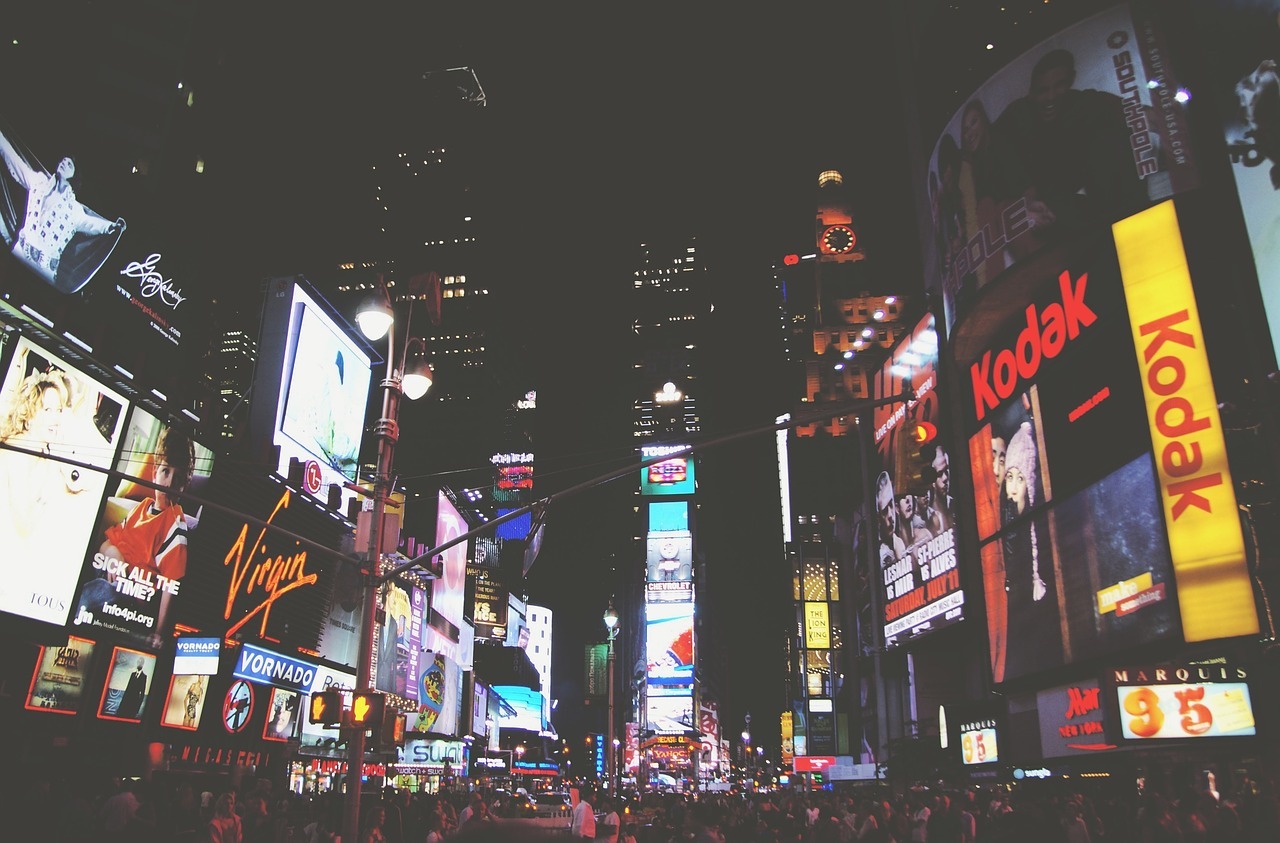 19 Apr

Different Types of Lighted Signs that You Can Use for Your Business

Every display sign is unique and benefits the business in its own aspect, but what truly matters is how it appeals to the moving customers and grabs the attention of the passers-by. There are different types of lighted business signs and all these types have common characteristics like attractiveness, creativity, and ability to catch eyes quickly.
Such signs can be used indoors as well as outdoors to fulfill purposes like attracting customers, spreading brand awareness, highlighting the unique aspects of the business, like special offers, discounts or any upcoming sale. With that, it is a unique way to decorate the business in the most aesthetic way.
You might have seen certain business signs outside of gift shops, restaurants, business outlets, and movie theatres.
If you still remember that signboard, salute the creativity of the designers behind it because they have the capability to design an unforgettable business sign that compels with the audience and successfully spreads awareness among the buyers.
What are the 6 types of Lighted Signs for Businesses?
Lightbox Signs
Channel Letter Signs
Digital Signs
Neon Signs
Monument Signs
LED signs
So, if you plan to get such memorable signboards for your business, learn about its types and then figure out the best one for yourself.
1. Lightbox Signs
If your purpose is to highlight the name of your business in the most adamant way this lighted sign will work for you.
The structure of light box signs is very simple. It illuminates the light inside, normally a fluorescent light, LED light, and shines through a transparent panel.
The light could be your brand name, logo, the motto of your company, and many more.
2. Channel Letter Signs
Channel letter signs are made from metal and polycarbonate or acrylic fiber that very creatively and intriguingly puts out the name of your business to appeal the viewers.
The primary purpose of this LED channel letter sign is to make the business name visible to the people from a certain distance.
These signs are generally 3D and are installed either in the front or side of the building. Every alphabet is made up of metal.
The logos are also designed with this material that displays the piece very nicely for your business.
3. Digital Signs
Digital sign boards can be the most effective medium to deliver information to your customers.
These signs are put in front of the screen which showcases the insights of the business in very few words.
Also, if you wish to convey an important message to your audience, then you can put up that digital sign on the screen to gain traction towards your business.
These signs could be either a larger sign, a lightbox sign, or a monument sign where the information changes repeatedly.
4. Neon Signs
Neon signs have significantly added radiance in different businesses for years. Many people are still using it to attract more customers.
Neon signs have a shorter lifespan compared to other business signs.
Considering this problem, the industry bought change and introduced something new in the neon light signs.
Neon signs are now produced in the form of LED lights as they resemble the same fluorescent light characteristics, offer more durability, and hardly require any maintenance.
5. Monument Signs
Monument signs carry the name of the building and are generally displayed outside of parking lots, buildings, institutions.
The creative font of the alphabets welcomes the guests at the entrance and might also leave them in awe.
These signs can also be called welcome boards as they reflect elegance and can be incorporated with the panel.
These outdoor lighted signs are highly responsible for forming a good first impression on the viewer.
Monument signs are also an excellent source of advertising.
You can use different signs at different locations to attract customers from different regions.
6. LED signs
Whether you want to reach out to the audience through your brand name or wish to deliver some valuable information, LED signs will help.
It is a digital display on the screen that could plainly be white or have a ray of multiple colors that sets up a dazzling signboard for the business.
Such signs are always a part of a lightbox sign or a larger sign that highlights the important information.
Stealing the sight at one glance is not what everyone can do because it requires the right combination of shades, an appealing design, a text that resonates, and a sign that converts. The signboards not only outdoors, but also decorate your interiors if you choose the right designs or text messages to put up. Vida Signs delivers all of this, adds in a completely innovative look for your business, and ensures that your expectations are met.
If you are looking to buy lighted signs for your business to gain more attention, then contact us on (212)-388-9388.