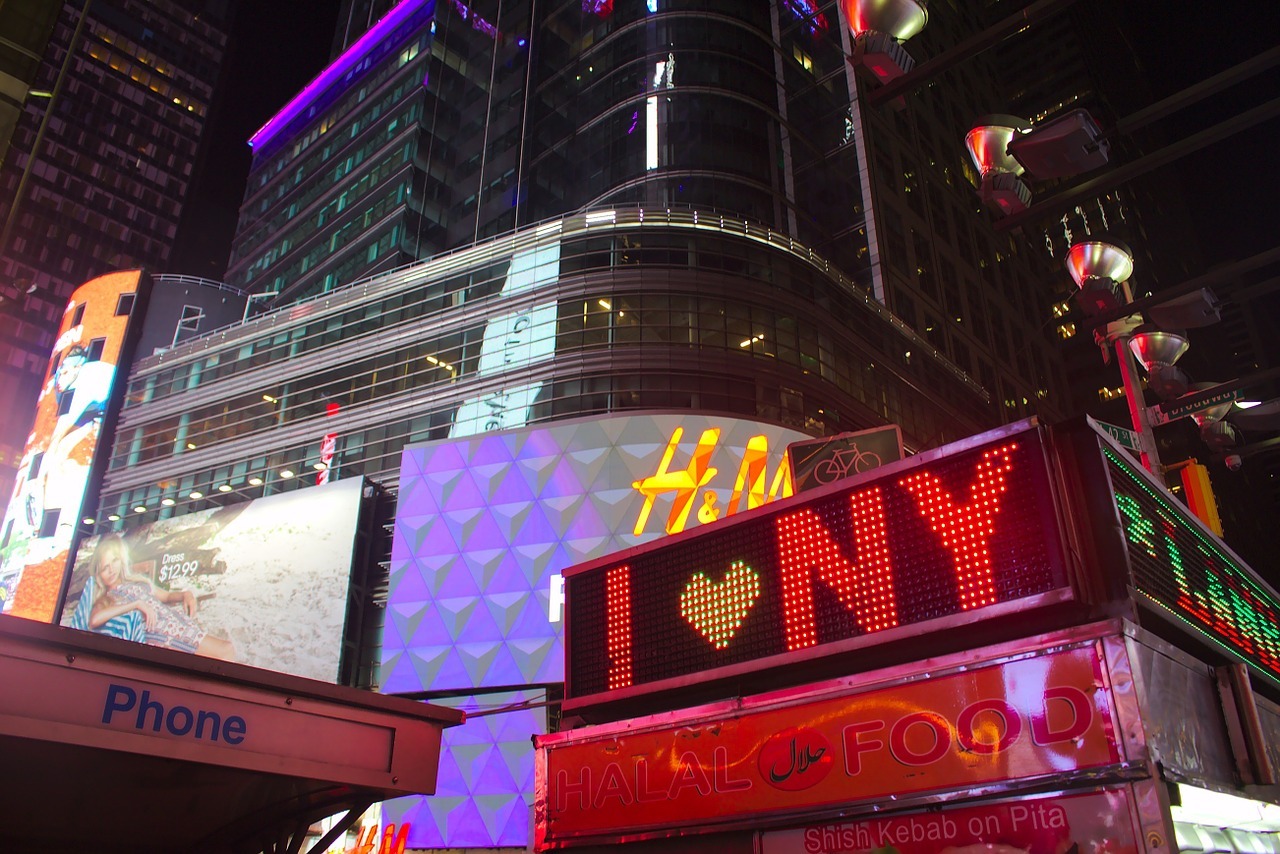 13 Feb

Why is it Important to Take Advantage of LED Signs for Business?

Digital displays are becoming a tool for branding. They are a great way to make an everlasting presence of your company in the competitive marketing world. Our LED displays not only help with promotions, but also provide vital information to consumers.

In recent times, we have seen a sharp rise in the use of digital displays to engage customers effectively. Digital signage is used in health, sports, education, corporate offices, hospitality and retail. They allow any business to showcase their services, products or any other content, helping them to attract customers and make them stand out.
Did you know?
LED outdoor signs for business draws 72 percent more interest than web advertising. It is a technique that every sector, whether it be retail, hospitality, healthcare, technology, education, sports or corporate setting, is embracing to connect effectively with customers. Digital signage has become a business marketing tool.
Digital signage has been a part of our everyday lives. LED displays are common sights at airports and train stations, where digital displays are used to view departure and arrival times, among other pieces of information. Many of us have ordered food from a restaurant chain just by looking at the digital menu. We are more used to the digital world than we were a decade ago; that's why lighted business signs are more important in today's world.
Visual information is 90% of the data that our brain processes. No wonder more than 60 percent of individuals who see a product on a LED display want to know more about the product.
40 percent of clients believe that their purchase decisions are influenced by indoor LED displays. LED displays entice customers to invest more. As many as 80 percent of customers decided to visit a store because their attention was captured by the LED sign outside the shop.
It is not shocking that digital signs are noticed by potential clients, but it is striking that people recall seeing them and recalling the content they saw a month earlier. The digital signage recall rate is 83 per cent.
Digital Outdoor and Indoor Display

Not only do outdoor lighted business signs displays attract attention, but they are also cost-effective. While on the other hand, it costs a lot of money to put up traditional banners; it takes three days to dry the paint used for traditional banners entirely, and it is costly to do manual labor to put up huge traditional banners.
In brand marketing, outdoor displays play a crucial role. To ensure that it reaches the target audience, the position of an outside digital display is important. The correct size of digital signage also plays a critical role in influencing customers; it is equally important to have the size of text, product, and product placement.
In malls, stores, restaurants, hotels, and hospitals, indoor light up signs for business are used. It is easy to reach the replacement pieces of indoor signage and has greater operational value. The highly customizable screens allow businesses to alter the material as many times as one needs.
So, let's review why digital signage is crucial for the company.
Benefits of LED Signs for Business
Attention Grabbing


More individuals are intrigued by digital signage than conventional banners. The interactive graphics attract focus even from a distance. Such displays help to generate brand awareness and create a positive brand image.

An edge over your competition


Remaining in the public eye is critical. They say, "Out of sight out of mind." A company wants to stay continuously in the public eye in the marketing world and digital signage helps to accomplish that easily.

Abundance of Choices


You can pick the setup that is best for you as a business. The configuration can be simple and basic or varied and complex. A company may choose several screens to view the same or different content, which gives the company an array of options.

Low maintenance costs


Digital displays don't require costly upkeep and they are built to withstand harsh weather conditions. Like traditional banners, digital signage doesn't require regular upkeep.

Interactive


Interactive digital displays allow clients to access the data according to their taste. In real time, a consumer can get the information they need.

Ecologically Friendly


Digital display screens are environmentally friendly; they consume less power. With digital displays, there is less paper waste.

Animation, Multicolor Graphics and Text


Integrate different fonts, colorful text, graphics and animation in order to make the signage eye-catching. In providing live information and sharing market stats and news, LED ticker displays are helpful.

Automatic Control for Brightness

It would be hard to see the screen at night without the automatic brightness control feature. And you don't have to worry about adjusting the brightness on a cloudy day, as it will automatically be adjusted.
It is essential for a company, whether small or large, to focus on the digital display in today's digital world. So, call us on (212) – 388- 9288 if you are looking for LED store signs near you and be discovered!