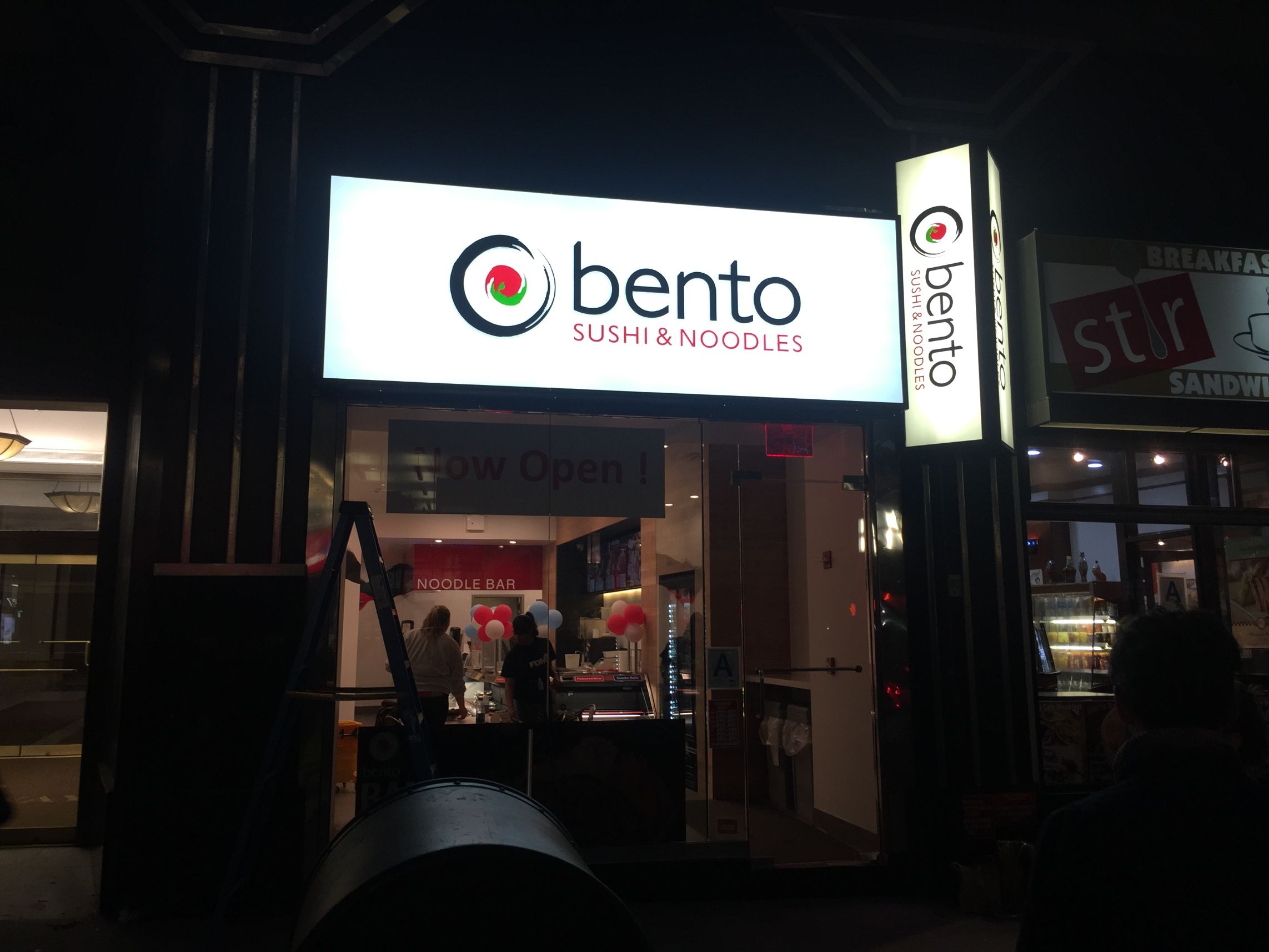 30 Mar

LED Lightboxes for Your Business: Here's Why They're Worth It

Versatile and easy-to-read, lightbox signs are one of the most effective ways to market your business and throw the message out there. Regardless of your business niche, lightboxes can be designed to match your preference. We'll help you with custom outdoor signs that resonate with your audience. The aim behind a business sign is to add a personal touch to your brand and add a creative flair to it. Outdoor signs have always been able to stand out and grab the attention of onlookers, no matter how busy the street is. Thanks to the evolution of technology, there is so much that can be done in terms of business signs. Be it illuminated signs or LED lightboxes, these new-age business signs are a great way to make an impact on your target audience. But before you make this investment for your business, you need to understand why it is worth the hype and what are its benefits.

Attractive and noticeable

Be it daytime or night, LED lightboxes look highly appealing even from afar. Even if your business or store is shut on the weekend, the sign will continue to display the message. With proper signage, your store won't be a needle in the haystack. Especially when your store is in a busy area, you want people to notice it despite tons of stores around you. The most common reason why some stores aren't a success is that they are not attractive enough or they aren't easy to notice in the first place. With an LED lightbox, you don't have to worry about getting lost.

Best option for product advertising

You must've walked into a lot of beauty stores and noticed that they use lightboxes to advertise their products. If you are a product-based company, you can not only use lightbox as your outdoor signage, but you can also use them to display your products. The vibrant colors that come alive with LED, lightboxes are a great alternative to bland posters. It will make your product pop and well presented.

24*7 advertising

Unlike traditional marketing channels such as newspaper ads or TV commercials, which are time-bound- sign boxes or LED signs are not restricted to any time constraints. No matter what day of the year or what time it is, your sign box will continue to deliver its message. Lightboxes particularly are very vivid and bright. Whenever people will pass by your store or office, it will remind them of your brand.

Low cost

Say goodbye to spending hundreds of dollars on billboard advertising ( which are not even trending anymore) Lightbox or LEd signs won't burn a hole in your pocket. Moreover, it is a one-time investment that will last you for years to come. All our signboards are made using energy-efficient technology which makes them ideal for prolonged hours of operation without spiking your electricity bills.

Gives a professional look

Customers love brands that put in some effort. It is customer psychology to take a brand that cares about its appearance more seriously. With LED sign boxes, your business will not just look appealing but your brand will become even more credible in the market. Recall any big brand, they all have their signature lightboxes or signboard that make them unique. Put yourself in your customers' shoes, would you visit a store with poor signage or no signage at all?

Customizable

You name the colors and the design you want for your sign box and we can create it for you! Whether you are a cafe owner or a real estate agency, LED signs are versatile enough to be customized as per your needs. These lightboxes can also be operated by a computer where you can update content on your own. This way, you can choose what you want to promote and do it easily by configuring the sign box with your smartphone or laptop.

Your business sign is the first thing a customer will notice about you, let's make it worth their while. Get in touch with us and we'll help you design a signboard that speaks volumes about your business. Call us today at (212)-388-9388 to get your own custom light box.