14 Jun

Gas Station Signs: Visibility And Its Importance On Your Business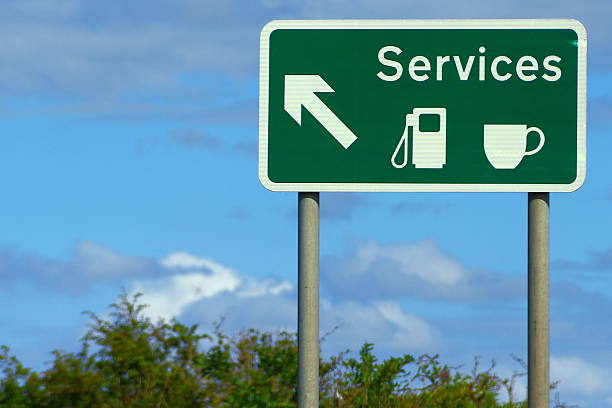 Gas station signs are essential visual communication tools for your potential customers. Gas station signs provide information, guidance, and visual cues to individuals near and far from the gas station. Besides keeping customers informed, they also offer visual treats and help upgrade the exterior and interior of your gas station.
By simply installing illuminated and customized gas station signs, you don't have to worry about investing in expensive decorative artifacts or renovating the entire facility to make it aesthetically and visually appealing. Investing in lighted gas station signs is a pragmatic approach to leveling up your marketing and brand visibility tactics.
When it comes to styling or redesigning your gas station, there are generally no rules to creativity. You can install illuminated channel letter signs inside the facility to guide customers about different departments or things they can expect from your gas station store.
In this detailed guide, we have highlighted why investing in gas station advertisement signs is significant and how you use the custom sign design in the best possible way.
Why is it important to invest in gas station signs? 
Enhanced visibility
Gas station signs serve as powerful marketing tools to enhance the visibility of your business across the location. Well-designed and prominently displayed signs attract the attention of passing motorists and help your business stand out from the competition. Additionally, fuel station signs help effectively promote your brand and distinguish your gas station from competitors. Eye-catching signs with clear branding elements create a lasting impression, encouraging customers to choose your station over others.
Improved customers experience
Travelers or foreigners exploring the location often look for reliable and verified gas stations. Strategic placement of gas stations can enable customers to easily locate your gas station stores while traveling to various locations. To attract more customers' attention, it is vital to make your signs more informative and visually appealing. At Vida Signs, we offer tier-quality custom neon light signs at affordable prices so that our customers don't have to compromise their creativity when redesigning their gas stations.
Safety and compliance
Not many people know that LED neon light signs in NY are completely safe and secure to use. Unlike traditional light signs, LED signs are non-flammable and can last for years with little maintenance. Excessive use and overtime most traditional light signs reach their bottom and are more prone to different fire hazards. On the other hand, LED neon NY signs are carefully crafted to offer the best visual experience and last several years.
Promotional opportunities
Gas stations offer excellent promotional opportunities for the brand to promote their business and keep customers informed throughout significantly. Lightbox signs are the best option for keeping your users informed and sharing detailed information. Compared to other types of gas pump signage, light box signs are huge in size and can display graphics, videos, and other types of illustrations on the sign board.
Reputation and trust
Distinct and attractive types of gas station signs help leave positive impressions on potential customers and build a sense of trust in them. Customers get highly influenced by the exteriors of a business store and set a predetermined image in their minds. If you want to win over your potential customers, it is essential to invest in aesthetically and visually appealing gasoline signage for your gas station.
Types of gas station signs
Directional signs
Customers are prone to get lost when exploring a new place. Directional signs play a pivotal role in guiding customers through your gas station, ensuring smooth traffic flow and easy navigation. These signs include arrows, symbols, or written instructions that direct customers to specific areas, such as fueling stations, convenience stores, car washes, or restrooms. To make the gas station signs more attractive and appealing, use contrasting color combinations and acrylic materials.
Promotional signs
Promotional signs allow you to showcase special offers, discounts, or loyalty programs your store is offering. These types of fuel pump signs can be placed near the entrance, fueling area, or convenience store, attracting attention and encouraging customers to take advantage of the promotions or conduct some activity in your store. Promotional signs are effective tools for driving sales and increasing customer engagement. Add a personal touch to your custom business signs to stand out from the competition.
Canopy signs
Canopy signs are mounted on the overhead canopy structure, offering clear visibility to motorists as they approach your gas station. Canopy signs are typically used for displaying your gas station's brand name, logo, and sometimes additional information, such as fuel prices or available services to potential customers. We offer the best custom business signs at affordable prices so you get the most out of your purchase!
Pylon signs
Pylon signs are tall, freestanding structures located near the entrance or along the roadside, catching the attention of passing motorists. These signs often include large, eye-catching displays of your gas station's logo, branding, and displaying important details such as fuel types, amenities, or directional information about your gas stores. When investing in pylon signs, you should use large-size fonts that can be read easily within a few seconds.
How to use gas station signs? 
To get the most out of your investment, it is vital to plan the installation place of your sign board strategically. The gas station signs should be installed in a position that is easily visible to customers traveling from long distances. At the entrance, fueling area, or on the top of the facility. Here are how you can use gas station signs for incredible benefits to your business.
Clear Messaging:Use concise and straightforward language to convey important information, as complex fonts or information can confuse the potential customers. You can prominently display fuel types, prices, available services, and directional guidance on the gas station sign.
Consistent Branding: Incorporate your gas station's logo, colors, and typography consistently across all signs to ensure customers recall your business store by the name and by other random facts. Also, maintain a cohesive visual identity to reinforce brand recognition so that whenever someone reads the signs, they easily recall the information.
Regular Maintenance: Inspect and maintain signs regularly to ensure they are in good condition throughout. Check for proper lighting, readability, and any damage or wear that may affect the visibility of the sign boards.
Seasonal or Promotional Updates:Consider updating signs for seasonal promotions or special offers always to keep your potential customers informed and intrigued about your business activities. Display relevant information to drive customer engagement and increase sales.
Remember, clear and concise gas station signs attract more customers' attention than typically or illegible sign boards.
Regular maintenance and inspection is the key to increasing the lifespan and durability of your gas station signs. At Vida Signs, we never take our customer's preferences and requirements lightly. We offer customization services at affordable prices so that the uniqueness of your business signs is not compromised. Contact us to discover how you can design signs made exclusively for business!